On November 6, hundreds of educators and community leaders will converge in Grand Rapids, Michigan to kick off the 2014 Great Lakes Place‐​based Education Conference. This fourth annual conference will bring educators from across the state together to share best practices for making school curricula relevant to students' communities.
Dr. Doris Terry Williams is the executive director of the Rural School and Community Trust, a national nonprofit with a mission to work on the crucial relationship between good schools and thriving communities. She is also a founding advisor to the Great Lakes Stewardship Initiative, Michigan's premier organization promoting place‐​based education across the state through its work with nine local hubs.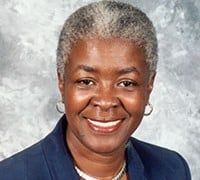 Bright Ideas caught up with Williams to talk about the need for building the connection between place and learning in both rural and urban environments, and how Michigan is leading the charge in this cutting‐​edge approach to education.
Why is it important to connect learning to place, and how does the work you do make that possible?
We at the Rural School and Community Trust specifically try to connect students' learning to the economic and social equity issues faced by their communities. We focus on high‐​needs, low‐​resource rural communities.
Often, the schools are the greatest resources in these communities, and of course young people are generally left out of the visioning and decision‐​making processes. So we are losing a lot of social capital that could be applied to the issues and challenges they have in these communities.
One of the challenges in rural places is the notion of what success is. A lot of times in our rural places, people measure kids' success by their ability to leave the community and accomplish something someplace else. Our goal has always been about trying to promote all of the resources and assets of the rural place, so kids can engage in making both the school and the community a better place to live, work, and play. So we do teacher training and youth‐​led policy kinds of work, and build a lot of partnerships to connect resources with the community.
When kids are engaged in the work of their communities, they develop a stronger sense of place and have a greater desire to either stay in their communities or come back to their communities once they have gone away to school and developed some skills.
How do urban places fit in? Do students experience the same kind of disconnection in urban, low‐​income communities as they do in rural communities?
There are a lot of similarities. In many of our urban and rural places, we see concentrated, generational poverty. Many of these communities, both urban and rural, have concentrated populations of people who have been marginalized in our society. You have large concentrations of African American and Hispanics, and all of the socioeconomic statistics that go with that.
One of the big differences between urban and rural communities is the fact that there are far fewer resources in rural communities. "Rural" is very diverse, so we are talking about a particular type of rural community; we are talking about a low‐​resource communities, and often geographically isolated communities. Fewer resources and attention and funding go to these places because there is a focus, whether it's from the federal government or major foundations, on funding urban places and only talking about rural places.
That's another reason place‐​based education and the kind of work done by Great Lakes Stewardship Initiative is so important, because urban and rural people get to work together and understand that they do have many of the same issues. They can work across those boundaries and come up with solutions.
What are some of the issues that the Great Lakes Stewardship Initiative has grappled with in balancing Michigan's diverse needs with our rural, suburban and urban places?
The GLSI wanted to focus on the environment and Great Lakes water resources. It was a question of how best to do that and where to anchor that work in communities.
Then it was a matter of capacity‐​building and partnerships; what needs to happen before place‐​based education can take place in schools? They recognized that there had to be a tremendous professional development effort at first.
We know most of our teacher education programs just don't train teachers to facilitate place‐​based teaching and learning. So there had to be a huge professional development effort around that. There also had to be a huge effort to build partnerships and cross boundaries in communities because sustaining this work beyond the initial funding period requires buy‐​in on many levels.
Partnership‐​building isn't about just looking for partners for the sake of having partners, and it is not about asking organizations to step outside of their goals and missions. There are a lot of overlapping goals and missions, and a lot of points of intersection for this work. We have environmental organizations that need to be at the table with the schools, and then the community organizations and residents themselves who also have a say in what happens to the environment of their community.
Part of the work was about building understanding and helping the GLSI figure out how to work together with all of these stakeholders to get the best bang for the buck, while at the same time meeting their own organizational mission.
Are there any other programs across the country doing the kind of work that the Great Lakes Stewardship Initiative is doing in Michigan?
I don't think there's anybody doing it at the scale that they are doing it within the state. I think the GLSI is unique because it really is a statewide effort. It's both urban and rural; it's deeply embedded in schools as well as in community‐​based organizations. I think it's the best model in the country for a statewide place‐​based education effort. I often point people to the Great Lakes Stewardship Initiative because I think it is the most sustainable, deepest and broadest work of its kind.